We Help Owners and Entrepreneurs
Take the Uncertainty Out of Your Exit Strategy and Build Wealth Now
Get a step-by-step exit strategy that puts you in the best position to exit when you're ready, with the wealth you need.
Your exit strategy should not be a mystery.
If you don't have an exit strategy that accounts for your personal and financial planning goals, it's going to cost you…
You'll pay too much in taxes
You'll leave cash on the table
You won't be prepared for Murphy's Law
You'll underestimate your financial needs & your business's value
You'll be ready to exit but your business won't be
You'll wish you never left and regret your decision
Take the mystery out of it. A solid Exit Strategy helps you feel confident about your future–not just about your ability to sell, but your wealth and the legacy you leave behind.
Imagine the peace of mind you'll feel when your Business, Personal, and Financial Goals are all aligned
Business
Instead of wondering how to build a business that's valuable...
You'll have an exit strategy that focuses on building transferable value and preparing you to exit on your terms.
Personal
Instead of trying to find time in your busy life to do what you love...
You'll rediscover your passions, spend more time with those who matter most, and have a sense of purpose that lasts beyond your exit.
Financial
Instead of hoping you'll have financial freedom one day...
You'll have a custom financial plan to grow your wealth, fund your lifestyle, and leave a legacy that impacts others for generations to come.
Do you know why nearly 80% of businesses don't sell?
According to the State of Owner Readiness Survey conducted by the Exit Planning Institute, over 60% of owners agreed or strongly agreed that having an exit strategy is "important to their future and the future of their business." Yet most of them don't have one.
80%
Have No Written Exit Strategy
50%
Have No Exit Strategy At All
94%
Have No Plan for Their Life After Business
Here's the challenge of financial planning:
When you're the owner, you're often consumed with keeping your business running–which makes it literally impossible to plan for anything outside the business.
It's the old adage, "you can't see the forest for the trees."
You try. There's just too many urgent needs to see anything else.
That's why our partnership with you is so effective. We give you an outside perspective combined with years of experience so you can see things clearly. 
I get it. Building an exit strategy now seems like a waste of time.
You started your business with a vision. You enjoy solving problems and making life better for your customers. Me too!
As a business owner myself, I know thinking about your exit strategy isn't usually a priority. It's easy to say, "I'll do that when I'm ready to exit." Besides, you may be years away from even considering an exit.
Unfortunately, that's why most owners have less than ideal exits. They eventually get to the point when THEY ARE READY, but the BUSINESS IS NOT SALEABLE. Instead of putting it off, let's take the first step and have a quick chat.
"I believe exiting your business with the wealth you need should be the norm--NOT the exception."

Let's talk about if it's right for you.
The days of leaving your future up to chance are over.
Achieving the Goals You Never Thought Possible is as Easy as 1, 2, 3...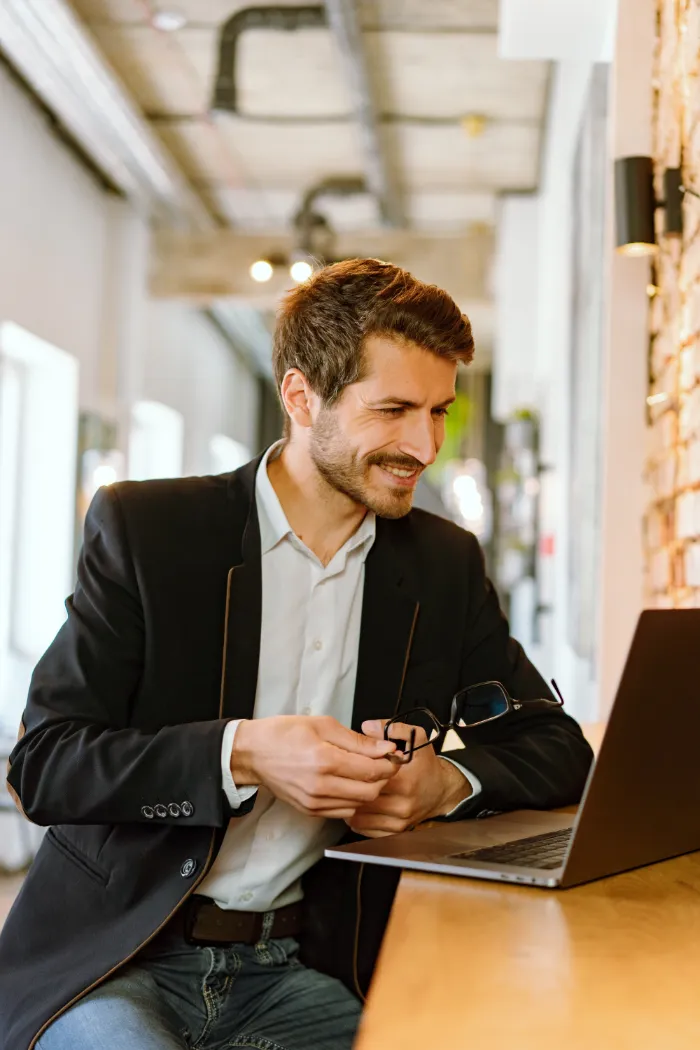 You're crushing it in business and life, but you know there's a gap or two you haven't addressed. That's okay! Our financial planning process is designed to change that. 
Working with Equip will clarify your vision, close the gaps, and blow the lid off what you thought was possible for you and your finances. 
In our partnership, you'll receive-
Not sure you need a financial partner to help you plan?
Let's start with a complimentary call to feel things out.
Other owners have asked...